Penny B'Zar's Bizarre Bazaar

by Alex Garfath and Sarah-Jane Wingrove with Peter Morton and Elizabeth M Williams.

A pop-up shop of oddities and curiosities collected from the four corners of the world. Penny B'Zar has adventured across land, sea and air in search of the strangest stories and objects to share and show in her bespoke bizarre bazaar. Come inside and listen to Penny's latest adventures featuring LOL Birds, Mermaids and the discovery of a rare Pygmy Yeti.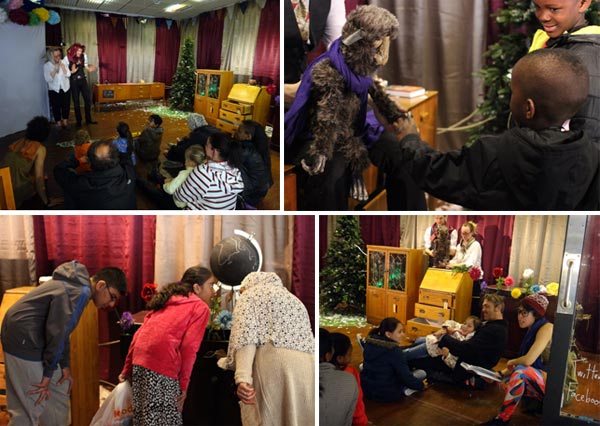 Images from public pilot performances 29/30 May 2015

Supported using public funding by the National Lottery through Arts Council England.